CHURCH WEDDİNG BEST DECORATİON İDEA
Church wedding best decoration ideas is among the topic that we will mention in there. The church is the preferred place of many people with Christianity religion for special events such as weddings ceremonies. The church is a place that these couples visit constantly in terms of religion, as well as the day they say hello to their new lives. For example, it is the main haunt of religious duties held in the church and many other religious organizations. These marriage ceremonies are announced as husband and wife by swearing to each other in the presence of the guests, together with the religious wedding ceremony presented by the church. Most of people know that marriage is one of the rare and special moments we experience throughout our life.
Teklif almak ve bize ulaşmak için aşağıdaki bağlantıları kullanabilirsiniz.
Whatsapp'dan Yazın

You can use the links below to get a quote and contact us.
Write on WhatsApp
That is you think you are the happiest person in the world, and the moment you feel that you have found that person you want to join your life with. At that point of course, marriage, which is the most basic step of your happiness with such a person, is just as important and one of the rare moments where you have fun. For this reason many couples spend months researching what kind of wedding ceremony they want to marry. Most couples want to find a slightly different and beautiful option. But among these couples, there are many couples who want to get married in the church. As you know, churches are also used for many different ceremonies, including weddings.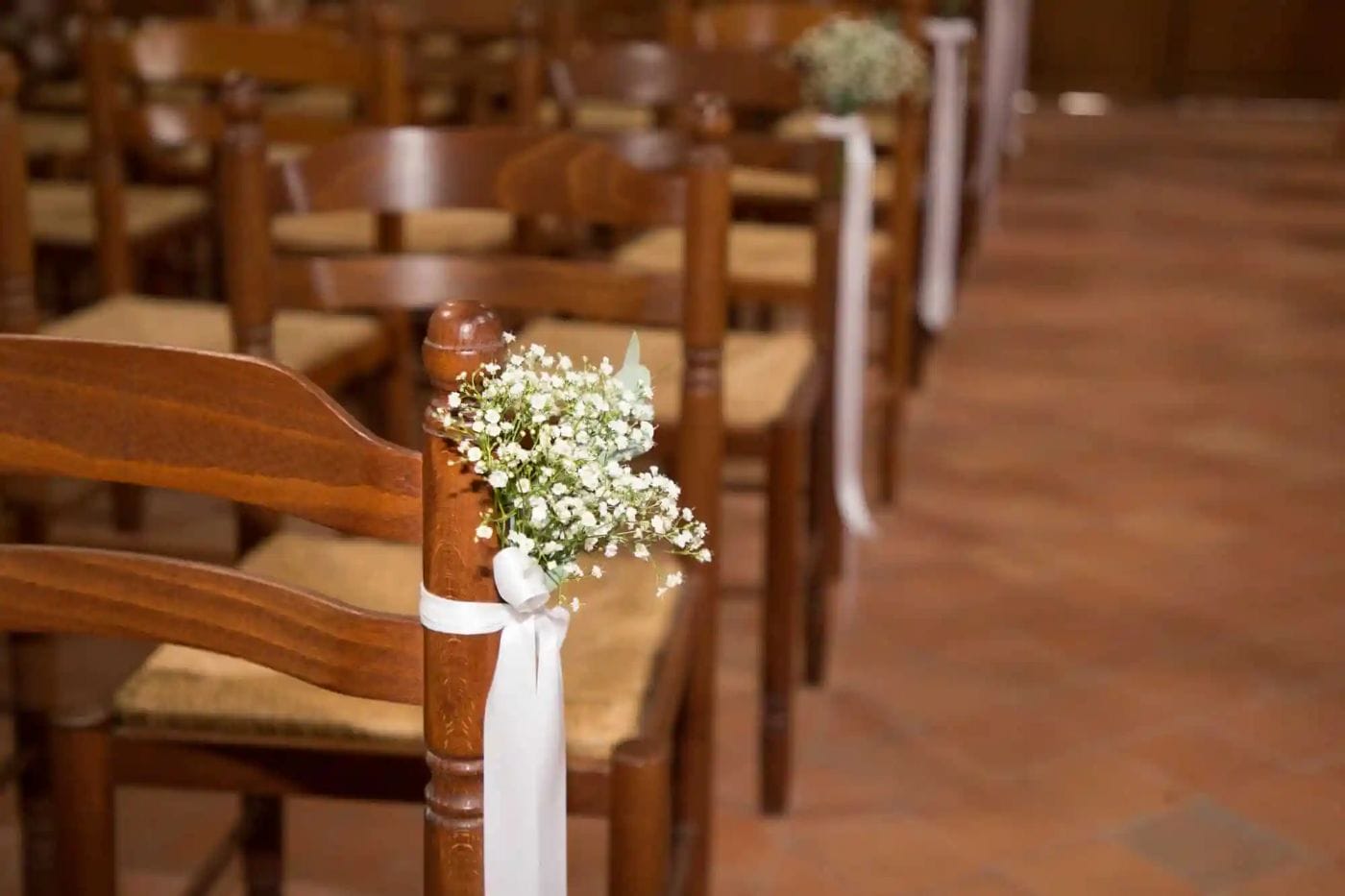 Whatsapp'dan Yazın

You can use the links below to get a quote and contact us.
Write on WhatsApp
Simple and Elegant Church Decoration
There are also many unusual alternatives for couples who prefer simple and elegant church decorations most of the time. Ornate decorative products for offerings to guests or jewelry gifts for the bride and groom attract the attention of couples. The wishes of the bride and groom are of course taken into account and every detail is worked out without skipping. On the other hand sometimes couples may also want a colorful and more lively atmosphere. For this, the majority are also used in different colors such as green and more vivid colors such as pink or purple. That is to say there are many different decorative alternatives, such as ribbon colors, decorating the seats with different flowers and many more. Of course, the most important thing we need to bring these decorative designs to life is decoration companies. Many couples worry about whether I can find a reliable and nice organization company. But this issue can also be comfortable. That is to say there are many different professional organization companies, and there are available for you.
Useful Links:
Examples of the Best Flowers and Decorations for Church Wedding
How to Determine a Church Wedding Decoration Budget?
Suitable Colors For a Church Wedding